Lisa Shives, M.D., is the founder of Northshore Sleep Medicine in Evanston, Illinois. She blogs on Tuesdays on The Chart. Read more from her at Dr. Lisa Shives' Sleep Better Blog.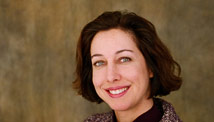 Kim is a 44-year old woman who came to sleep clinic to investigate her fitful and unrefreshing sleep. She has also suffered from fibromyalgia, or FM, for many years and has always assumed that her poor sleep was due to the fibromyalgia and that the best thing was to try to treat the FM. She has been on the antidepressant Cymbalta for about one year and felt remarkable improvement in her FM symptoms. However, she feels that her sleep is even worse. Upon further questioning, she did meet the clinical criteria for restless legs syndrome; she answered yes to all four diagnostic questions.
I wasn't surprised because a recent study published in the Journal of Clinical Sleep Medicine shows that adults with fibromyalgia have a much higher prevalence and risk of RLS than adults without the condition.
The study analyzed 172 people with a diagnosis of fibromyalgia. The mean age of participants was 50 years; 93 percent of the population was female. These patients were compared with 63 healthy subjects with a mean age of 41 years.
Fibromyalgia, a disorder that causes significant pain and fatigue, was identified by self-report or review of medical records and was confirmed by authors of the study. RLS, a sleep-related movement disorder, was diagnosed using a self-administered, validated questionnaire, which is the only way to diagnose this disorder. RLS is what we call a "clinical diagnosis," meaning that there is no test that confirms or excludes the diagnosis.
Results show that the prevalence of RLS was approximately 10 times higher in participants with fibromyalgia than in the group of control subjects. Participants suffering from both fibromyalgia and RLS reported an increased amount of sleep disruption, compared with their peers who suffered only from fibromyalgia.
The outcomes of the study indicate that a great deal of the sleep disruption that occurs in patients with fibromyalgia could be caused by RLS, but doctors have to think to evaluate this or patients have to explain very explicitly what they are feeling when they toss and turn and can't go to sleep. Although the cause of fibromyalgia is unknown, we know a little more about RLS (see my previous blog on RLS). We know that the antidepressants used to treat fibromyalgia may cause or exacerbate the RLS symptoms.
Many times though as we help the patients weigh the good and bad sides to this medication, they decide that the Cymbalta has such clear benefits that they elect to stay on it and add a medication for the RLS. That is what Kim and decided to try for her after we did a sleep study that showed that she had significant periodic limb movement disorder, one that is often seen in association with RLS but can be occur without RLS. The RLS was preventing her from falling asleep; she typically tossed and turned and rubbed her legs for one to two hours. Then when she was asleep, the leg movements continually disturbed her sleep by causing arousals on average 30 times per hour.
Now that her RLS is well treated with a low -dose dopamine agonist (that is a synthetic analog of a naturally occurring neurotransmitter), she is a new woman. Improvement in her sleep seemed to help lessen her FM pain even further so now she is able to exercise more which in turn seems to help her sleep better.
----
SOURCE: CNN Health, http://pagingdrgupta.blogs.cnn.com/2011/02/15/fibromyalgia-raises-restless-leg-risk/