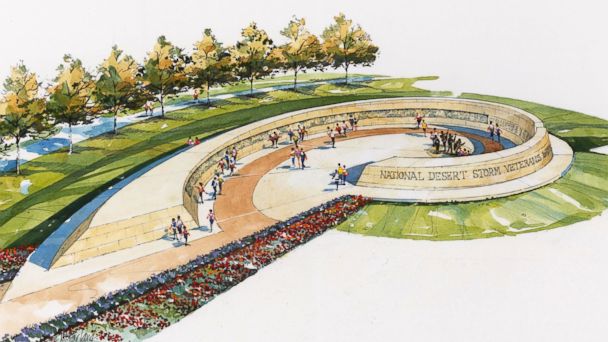 (91outcomes.com - May 28, 2014) - The U.S. House of Representatives tonight unanimously the National Desert Shield Storm and Desert Shield War Memorial Act, H.R. 503, on a vote of 370-0 (Roll call vote No. 242).
The bill was introduced by
Rep. Phil Roe, M.D.
(R-Tenn.-1) at there request of the
National Desert Storm War Memorial Association
. Roe said in a
statement
at the time of the bill's introduction earlier this year:
"Every day we should commemorate and give thanks to the men and women who have devoted their lives to defending freedom. Every soldier who honorably served our nation should be recognized, and that is why I reintroduced the National Desert Storm and Desert Shield War Memorial Act. The sacrifice of those who served in Operations Desert Shield and Desert Storm will be remembered through the building of this memorial.

Our service members who have fought on the front lines to protect this nation deserve our gratitude and utmost respect, and I look forward to working to ensure this memorial is built."
In
testimony
in support of the bill earlier this year,
Scott Stump
, a U.S. Marine Corps veteran of the 1991 Gulf War and President of the National Desert Storm War Memorial Association, provided three reasons for the memorial.
1) "....To honor the 600,000 Americans who served and make sure that the almost 300 Americans who made the ultimate sacrifice are never ever forgotten...."
2) Because, "....we liberated Kuwait, a peaceful country that was invaded and whose citizens were held captive for close to 7 months and endured much suffering and unmentionable atrocities at the hands of the Iraqi aggressors. Liberating Kuwait and shielding Saudi Arabia from invasion sent a powerful message not just to Saddam, but to the world"; and because,
3) "....we also liberated the United States... [from] ....a lot of collective guilt and shame for the way many of our Vietnam Veterans were treated upon returning home. .... Desert Storm touched Americans in many different ways. .... if it was not for Desert Storm and the change of attitude toward our military it brought about, our men and women in uniform who are currently serving and who have served in Afghanistan, and Iraq, would not be treated with the dignity and respect that they absolutely deserve."
According to an ABC News article earlier today, the memorial would be funded by private donations, like many other war memorials, and "

The bill would authorize Congress to set aside federal land in DC for the memorial. According to the National Desert Storm Memorial Association

website

, proposed locations include the National Mall (site of the WWII, Vietnam, and Korean War Memorials) and a field near Arlington National Cemetery."
-Anthony Hardie, 91outcomes.com